Homeopathy Awareness Week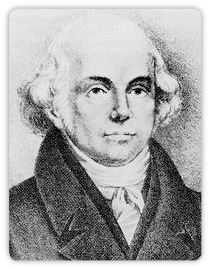 Homeopathy Awareness Week in Britain coincides with World Homeopathy Awareness Week, from 10th to 16th April. The start date of Homeopathy Awareness Week was chosen to commemorate who is the founder of homeopathy and was born in Germany on 10th April 1755.
Hahnemann discovered the healing powers of drugs and inert substances such as gold and platinum. He produced astounding cures in some of the worst epidemics of his time where the survival rates in homeopathic hospitals outstripped those in conventional hospitals.
The word homeopathy has its roots in Greek and means 'similar suffering' The medicine is based on the principal of like-cures-like, in that a substance which could produce symptoms in a healthy person could cure those same symptoms displayed by a person in a diseased state.
The wealthiest families and the royalty of Europe were early patrons of homeopathy. Our modern day royals, namely The Queen and HRH Prince Charles also use homeopathy. The Queen is a patron of the Royal London Hospital for Integrated Medicine (formally the Royal London Homeopathic Hospital) and is said to never travel without her first-aid homeopathic remedy kit. Celebrities including: David Beckham, Jude Law, Helena Bonham Carter, Jennifer Aniston and Chris Martin all use homeopathy.
Homeopathy Awareness Week aims at raising awareness of homeopathy through public events such as: lectures, media interviews, volunteer first-aid and acute prescribing, free & low cost clinics, written materials, pieces on social media, editorial articles etc. in many countries around the world.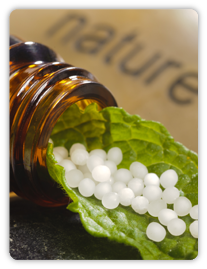 Past Homeopathy Awareness Week campaigns in the UK have focused on issues such as children's, women's health, hay fever, allergies, and sports. This year there will be new activities happening across the homeopathy profession, to find out what is going on visit www.homeopathyawarenessweek.com. There should also be things happening in your local area, look out for events publicised in through your nearest natural health clinic, homeopathic clinic, natural pharmacy or local health food shop.
Homeopathy Awareness Week is about promoting homeopathy. In Britain the market for homeopathy is estimated to be growing in popularity every year, there are over 4000 homeopathic medicines available from 3000 registered homeopaths. One in eight people in the UK use homeopathy and homeopathy is now practiced all over the world.
Homeopathy is sometimes misunderstood and attacked by people who have little knowledge of the subject and of how homeopathy works. Homeopathy Awareness Week is aimed at giving people a better understanding of this form of treatment, to dispel myths and enable individuals to make informed judgements.
These are some of the key benefits about homeopathy often promoted during Homeopathy Awareness Week:
Homeopathy is an effective system of healing which stimulates the body's natural processes to cure itself.
There are very few harmful side-effects with homeopathic medicine.
Homeopathic remedies are deep-acting and long-lasting.
Homeopathy can cure acute and chronic illness as well as being safely used on everyday ailments.
It is safe for use on babies, pregnant women, the elderly and your animals and pets.
Homeopathy does not harm the environment. There is no burden of energy or natural resources as is with allopathic medicine in the manufacturing process.
Homeopathic medicines are cheaper than almost all allopathic medicines.
Homeopathic medicine is safe, you cannot overdose on it, nor can you become addicted.
Using Homeopathy gives the individual a sense empowerment and independence.
Homeopathy is a holistic form of medicine as it looks to heal the whole person.
Homeopathy looks at the root causes of disease not just the symptoms.
Homeopathic medicines come from nature and work in-line with nature.
If you have not tried homeopathy yet, then Homeopathy Awareness Week is the perfect time! Find a registered homeopath near you at www.findahomeopath.org.
Homeopathy Awareness Week through the years:
2000 - What is Homeopathy generic
2001 - A celebration of family health
2002 - Integrated Health
2003 - Homeopathy - Mother and Baby
2004 - Homeopathy can seriously improve your health
2005 - Mars & Venus - men, women and homeopathy
2006 - Have a stress free summer with homeopathy
2008 - Homeopathy for allergies
2009 - Homeopathy - targeting symptoms of hay fever naturally
2010 - Women's health
2011 - Homeopathy - the natural way to sleep easy
2014 - Feel good inside and out (skincare)
2015 - The natural choice – Michelle Collins
2016 - Living homeopathy – Arlene Philips CBE
2017 - Just One Drop – a film about homeopathy
2018 - Magic Pills – a film about homeopathy
2019 - Try homeopathy
2020 - Homeopathy for fear, stress and anxiety
2021 - Homeopathy - green medicine


More great websites about Homeopathy Awareness Week: